A Max for Live step sequencer. Create rhythmically complex sequences for VST's or external instruments in Ableton. Inspired by the Roland M-185 Sequencer, you can play this device like an instrument, manipulating the pitch and rhythm in real time to create dynamic sequences up to 64 steps long. 
Regular price
Sale price
$0.00 USD
Unit price
per
Sale
Sold out
Share
View full details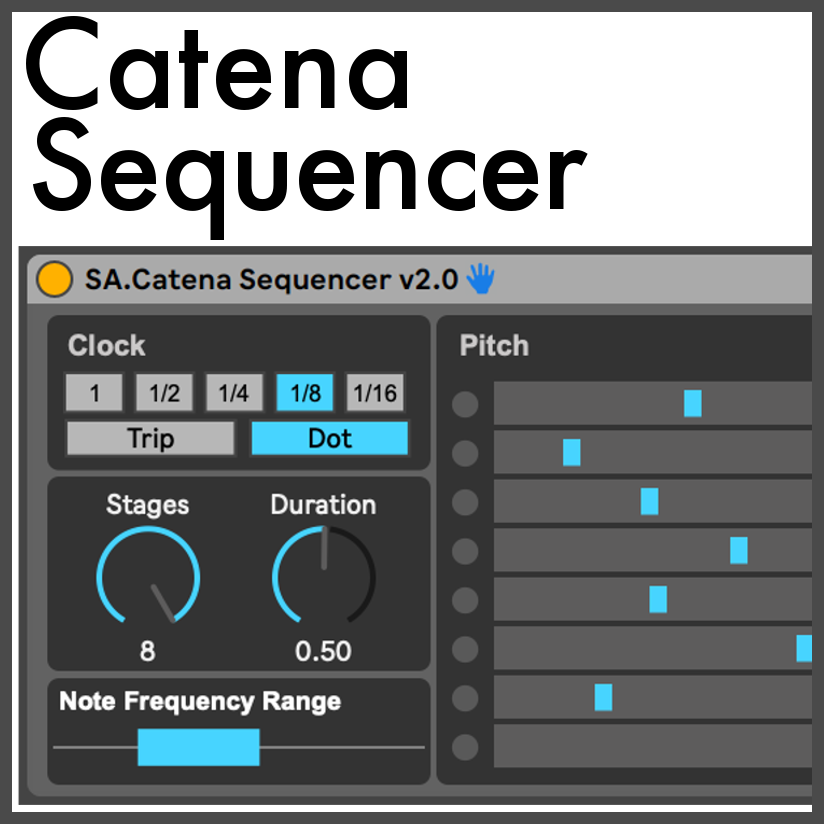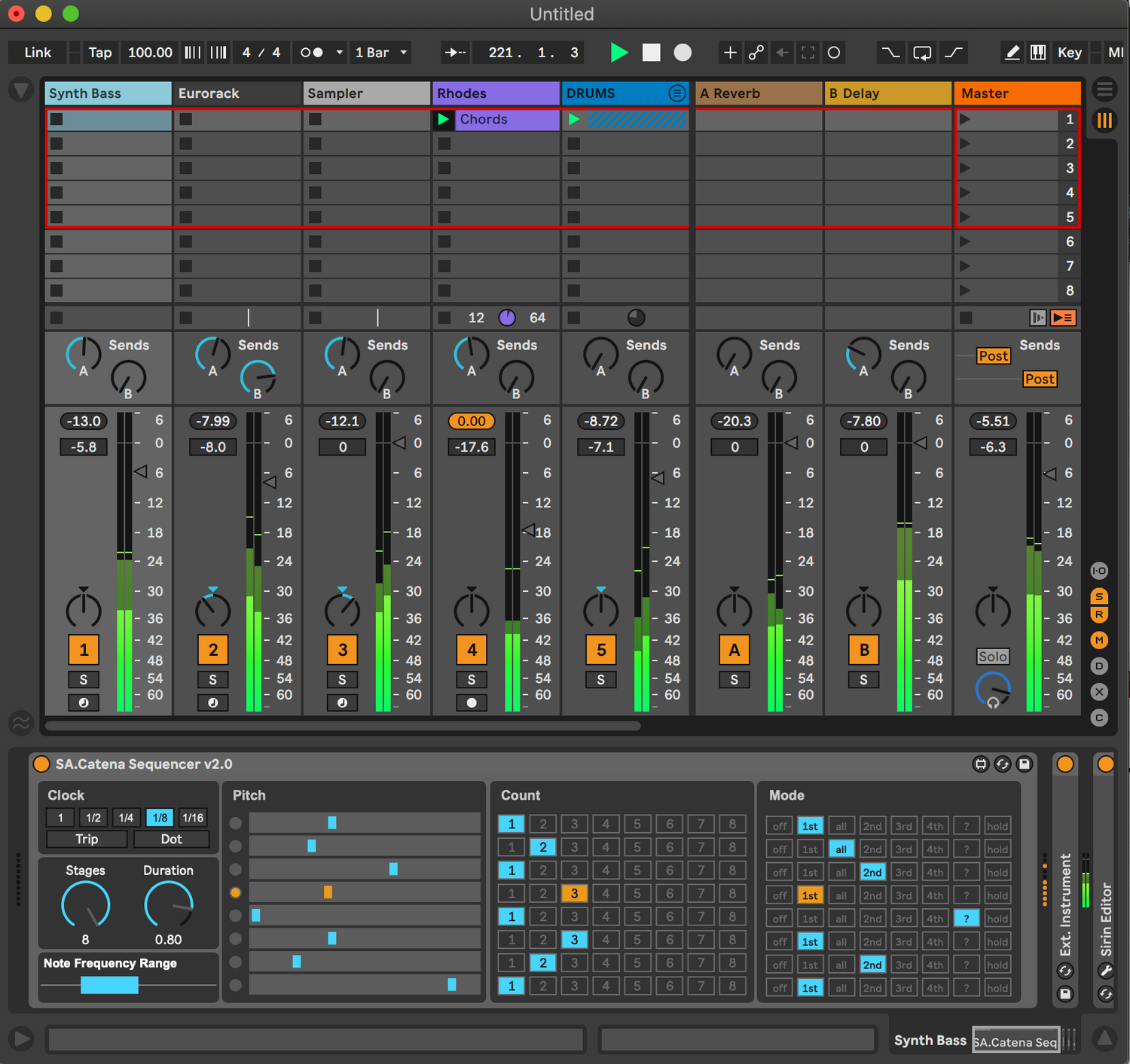 Step Sequencer for Ableton
Catena brings the flexibiilty of eurorack style step sequencing into your DAW. Step sequence virtual instruments, desktop synths or external instruments all within Ableton.
Unlike the traditional 8-step sequencer, this device operates in stages. Each stage can be 1 to 8 steps long. Turn on or off each step within a stage to create complex musical ideas.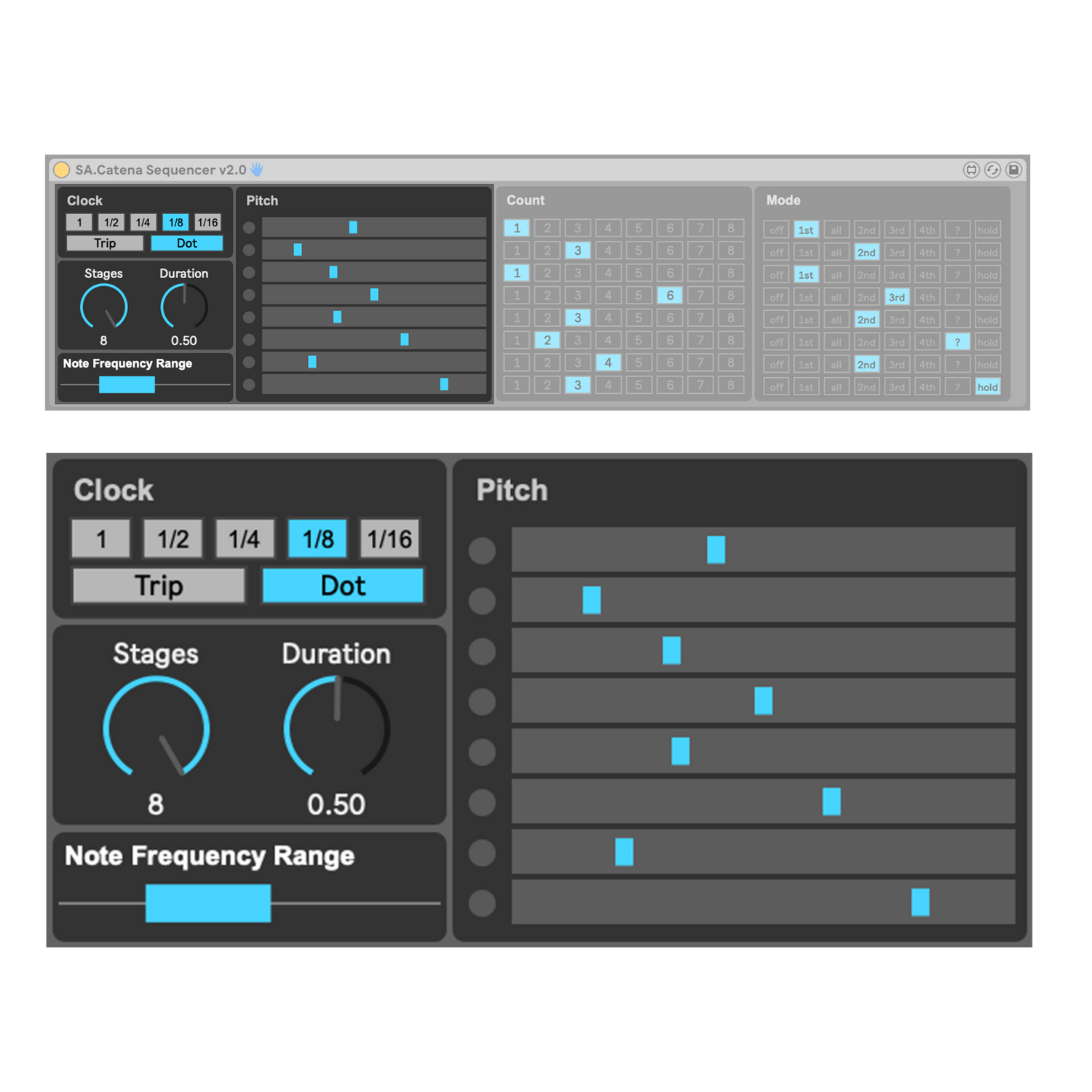 Intuitive Control
Linear sliders allow you to quickly adjust the pitch of each stage.
Note Frequency Range allows you to fine tune the note range of the Pitch Section. Hold shift while clicking to extend the range. Command/Ctrl click to slide the current range up or down.
Change the speed of the sequence by selecting a subdivision in the Clock section.
Use the Stages knob to adjust how many stages are active. The Duration knob controls how long each note is held.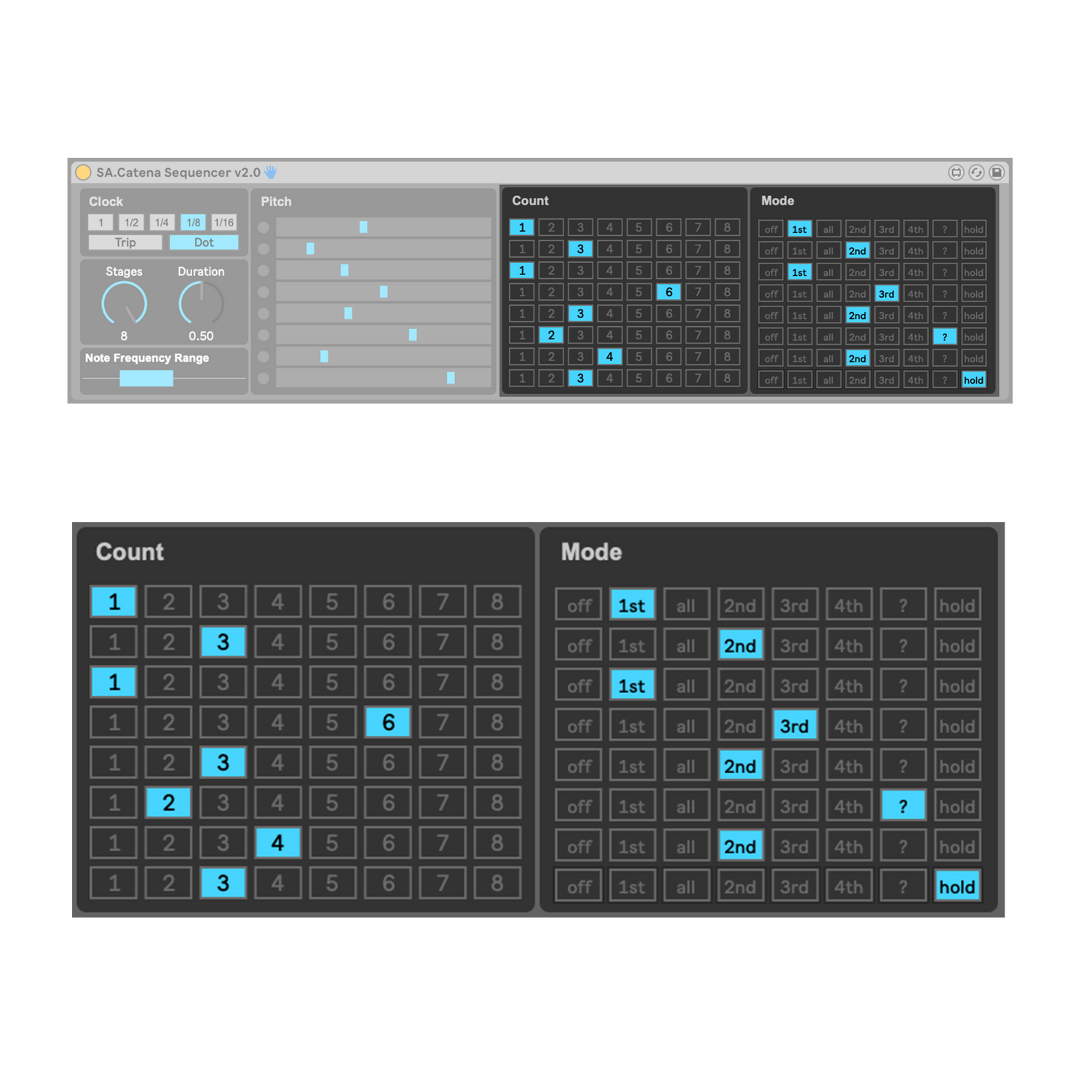 Stages not Steps
The Count section sets how many steps will trigger in each stage. Selecting 1 will trigger a single step. Selecting 3 will trigger 3 steps for that stage.
The Mode section determine when each step will trigger a note.
off: notes off; no notes triggered
1st: note on every 1st step
all: note on all steps
2nd: note on every 2nd step
3rd: note on every 3rd step
4th: note on every 4th step
?: notes triggered randomly
hold: note on 1st step, held for remaining steps